Is Summer 2023 Your Caftan Girl Summer?
Today, June 21st is the first official day of summer. Summer in the Northern Hemisphere begins on the day of summer solstice. Summer solstice occurs when Earth arrives at the point in its orbit where the North Pole is at its maximum tilt toward the Sun, resulting in the longest day and shortest night of the calendar year (longest "day," meaning the longest period of sunlight hours).
We couldn't let the season begin without making sure we are all on the same page when it comes to the dress code for the season. Summer 2019 was quite the summer. It was the last real summer before COVID-19 completely changed our lives and the summer where "hot girl summer" was all the rave.
If you spent even a minute online in 2019, you will agree that all over the internet people were posting about having, or not having a "hot girl summer." A term coined by singer/rapper, Megan Thee Stallion (real name Megan Pete) who released her album "Fever" in May 2019. "Being a Hot Girl is about being unapologetically YOU, having fun, being confident, living YOUR truth, being the life of the party, etc," – says the singer.
This summer the internet is buzzing with a new trend that many GenXers are calling their Mrs. Roper era. If you follow hashtags #caftansummer or #mrsroperstyle, you'll see that we have entered our fun and quirky caftan summer era. While "hot girl summer" will never be a thing of the past, many have expanded its definition to include descriptors like – chic, fun, colorful, and goddess-like.
In comes caftan dresses. No other style says fun, chic, and unapologetically ME, like a beautiful, well-made, caftan dress. Think Mrs. Helen Roper times two (for those too young to know this iconic character, Helen Roper was the landlady on the 70s hit show, Three's Company).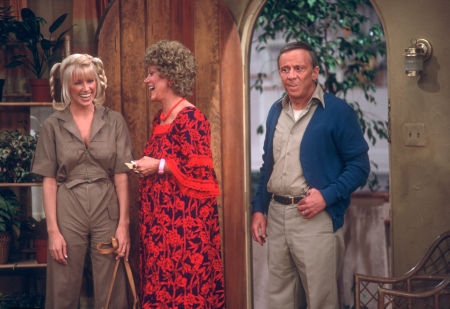 Caftan summer or Mrs. Roper era, is all about comfortable, flowy attire that exudes effortless confidence and individuality. It's about giving space to the carefree side of yourself, where creativity meets elegance.
Several Tiktokers have already begun creating or expanding their summer wardrobe to include caftans of all colors and style. As one Tiktoker puts it, "Whether lounging around the house on your patio sipping your favorite summer drink, catching up with friends at your local cafe, or summering in Ibiza, we are jumping head first into our Golden Girls meet Mrs. Roper era.
Will you be joining in on caftan girl summer?
Tiktoker – Carrie @ughjustnonotnow