15 Perfumes to Add to Your Summer 2023 Collection
For many women summer doesn't beginning until two things are in place: deciding on one or two nail polish colors that will be the staple colors for the season and adding one or two summer scents to their perfume collection. We are loving all shades of pink this Summer. We may be a tad bit influenced by the new Barbie movie premiering this June, but pink in summer is always a good idea. And, finding your staple scent will make transitioning to hotter, longer days that much sweeter.
---
What makes the perfect summer scent? Much depends on individual taste, longevity, sillage and projection. In general, summer perfumes tend to be light and airy, having fresh sparkling citrus, marine notes, and light, breezy floral tones.
Longevity: Longevity of a perfume is what is also called the lifetime of the perfume. This means how long a perfume lasts on the skin. This is from when the top notes open and eventually travel through the middle notes to melt into the base notes. The longevity of the perfume is based on the time one can still get a good whiff of the perfume on their skin. Longevity of a perfume can depend on a variety of elements such as:
Skin Chemistry: Individual skin reception of perfumes is different and how they react to your skin is different from person to person. For example perfumes are said to last longer on oilier skin types compared to dry skin types.
Hyposmia [high-POSE-mee-ah]: a reduced ability to detect odors. Having a reduced ability to detect smells, can affect your appreciation of a scent. However, just because you're unable to smell the fragrance does not mean people around you cannot smell it either, much depends on the projection and sillage of the perfume.
Less is more: It's not about the amount of perfume you have sprayed on yourself but the placement of each spray that determines how long it last on your body. Spraying areas like the wrists, under your knees, behind your earlobes and at the base of your neck, are known to last longer.
Sillage: Pronounced 'See- Yahaaj' stands for the trail your perfume leaves behind. We all have a specific scent that we leave behind when moving around doing our daily activities. It's a unique smell that is specific to you. It's the smell that lingers around you when you walk around. It's that whiff you detect in the air after someone passes by wearing a perfume.
Projection: Sillage and Projection are terms often used interchangeably. However, the difference between them is that while sillage is the trail your perfume leaves behind, projection is the length your perfume radiates to. Projection is how far a perfume pushes out into the air. Projection changes over the longevity of the perfume. Projection is very powerful at first spray, but dies down during the lifespan of the perfume.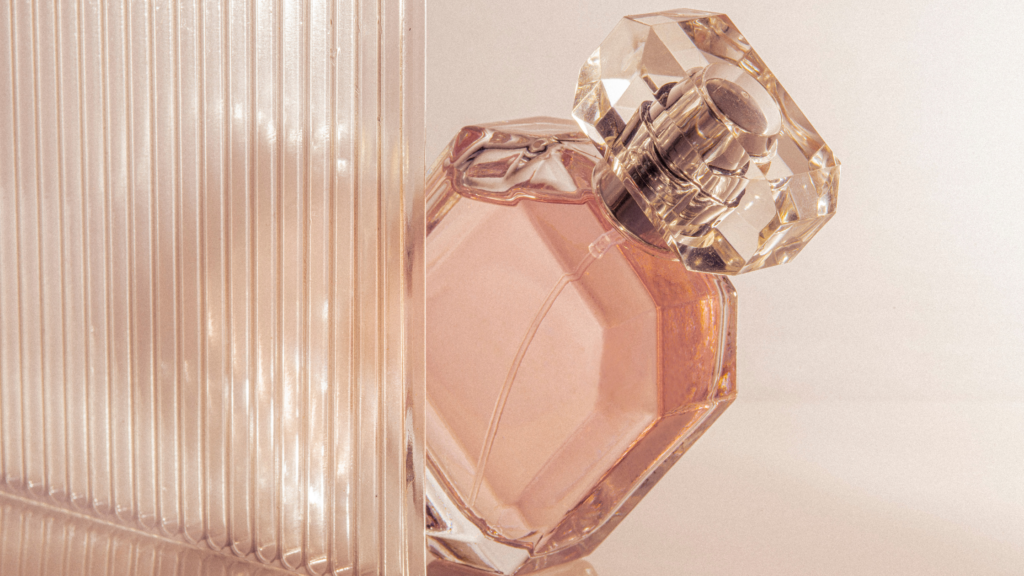 We've compiled a list of some of our favorite scents, guaranteed to keep you smelling fresh and airy this Summer 2023. Disclaimer: You may need to hire a bodyguard as you will be stopped with inquiries about your special scent.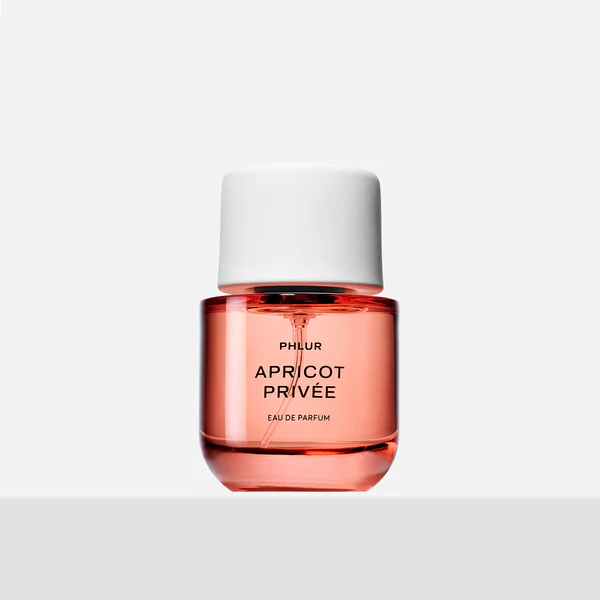 APRICOT PRIVÉE
Elegance in a bottle
Rich top notes of pulpy apricot and velvety plum are dusted in cardamon before drifting into a bouquet of peonies and jasmine. Grounded in a warm base of rich tonka, creamy sandalwood, and striking agarwood, APRICOT PRIVÉE is a fresh take on a juicy scent.
PERFUMER: Jerome Epinette
Top Notes : Apricot, Plum, Cardamom
Heart Notes : Jasmine Absolute, Peony
Base Notes : Agarwood, Tonka Beans, Sandalwood, Labdanum
SIZE: 50ML EAU DE PARFUM
PRICE: $96.00 USD
---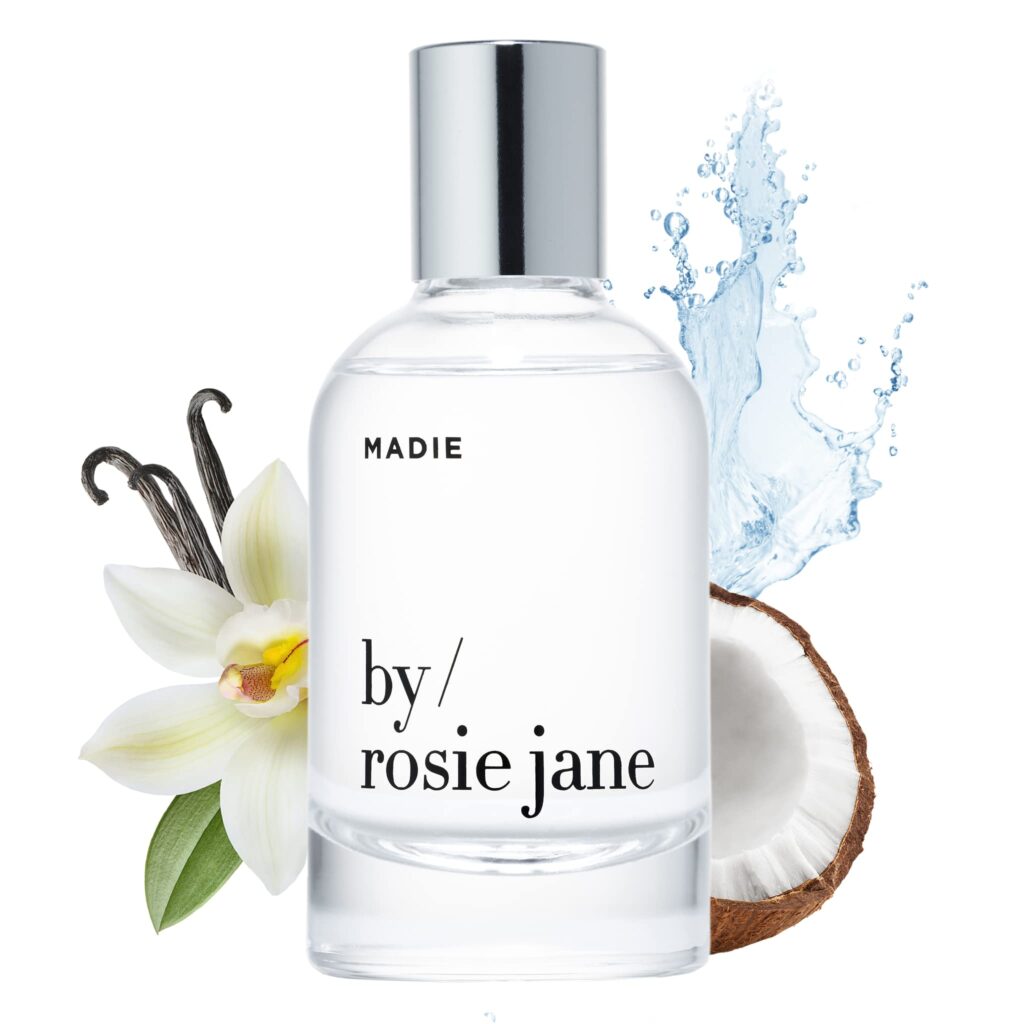 MADIE by rosie Jane
Where the sun meets the waves.
"Madie is inspired by summer and sun-kissed skin and feels like beach in a bottle; oceanic, light and fresh." – by rosie Jane. It combines salty notes of sea spray and fresh, floral notes of jasmine and vanilla with a hint of coconut capturing the scent of summer in a bottle.
PERFUMER: Named after Rosie's youngest daughter Matilda, a carefree headstrong beach bunny.
NOTES:
jasmine
sea spray
vanilla
SIZE: 50ML EAU DE PARFUM
PRICE: $105.00 USD
---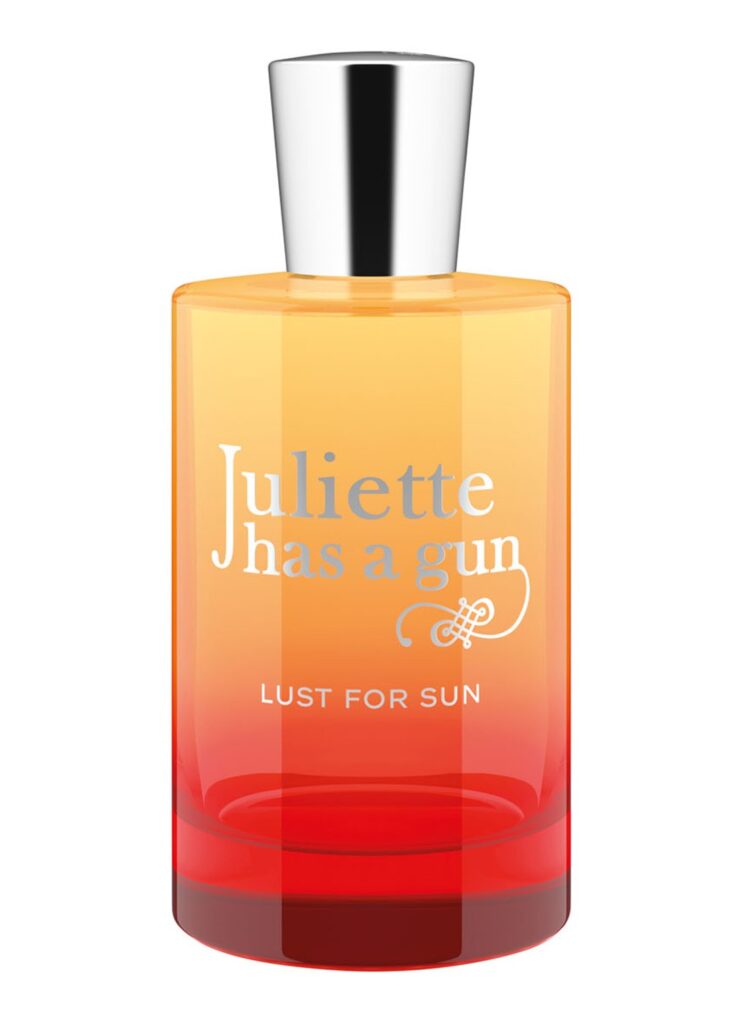 Juliette Has a Gun Lust for Sun
Sunshine in a bottle
In Juliette's trail, bursting with light, her perfume's sillage is nothing short of a caress.
Floral, with notes of Ylang-Ylang, Monoi and Coconut, a splash of Lust For Sun immerses you in the summertime. A sensual fragrance reminiscing of the rays of sunshine on a warm and golden skin.
PERFUMER: Romano Ricci
Top notes: Bergamot, Coconut, Freesia
Heart notes: Gardenia, Monoi, Orange Blossom, and Ylang Ylang
Base notes: Ambroxan, Musks, Vanilla
SIZE: 50ML EAU DE PARFUM
PRICE: $110 USD
---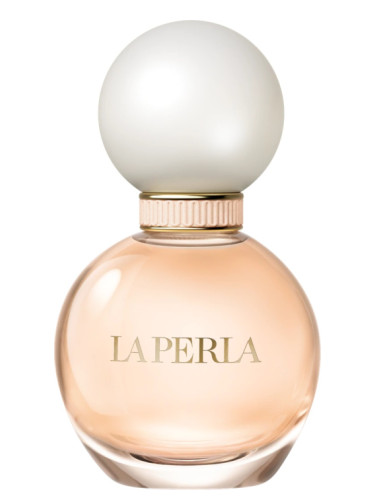 La Perla Luminous
Flirty and vibrant
This radiant woody and floral bouquet is vibrant, luminous and multi-layered, just like you are. Inspired by the peek-a-boo style of the La Perla lace bralettes, this spirited sister to our enticing Signature Eau de Parfum celebrates all the wondrous parts of you. 
PERFUMER: Louise Turner
Top note: Ambrette (Musk Mallow)
Middle notes: Jasmine Sambac and Sandalwood
Base note: Cedar
SIZE: 90ML EAU DE PARFUM
PRICE: $138.00 USD
---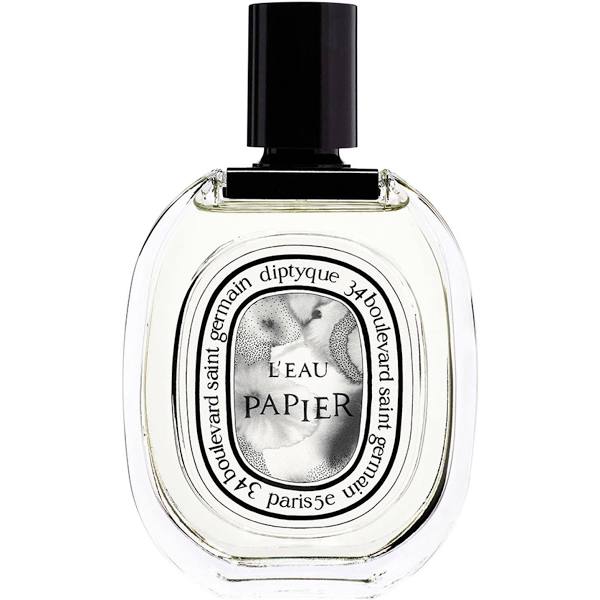 L'EAU PAPIER by DIPTYQUE
Light and airy
White musks take on the aspect of a second skin. A rice steam accord combined with notes of mimosa and blonde wood tonalities.
L'Eau Papier eau de toilette celebrates the power of the imagination. On a blank sheet, ink infuses, shades emerge and new worlds are invented
PERFUMER: Fabrice Pellegrin.
Top Note: White Musks,
Heart Note: Mimosa
Base Note: Blonde Woods Accord
SIZE: 50ML EAU DE PARFUM
PRICE: $175 USD
---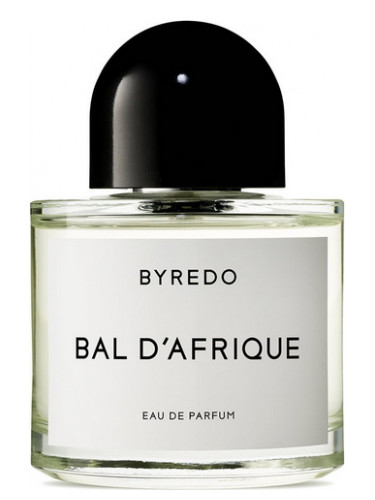 Bal d'Afrique Byredo
Vibrant and nostalgic
Stockholm-based niche line Byredo introduced a new fragrance named Bal d'Afrique, which is "inspired by Paris in the late 1920's and its infatuation with African culture, art, music, and dance.
This mix of Parisian avant-garde and African culture shaped a unique and vibrant expression. The intense life, the excess and euphoria is illustrated by Bal d'Afrique's neroli, African marigold, and Moroccan cedarwood.
PERFUMER: Jerome Epinette
Top Note: African Marigold, Bergamot, Buchu
Heart Note: Cyclamen, Violet
Base Note: Moroccan Cedarwood, Vetiver
SIZE: 50ML EAU DE PARFUM
PRICE: $185.00 USD
---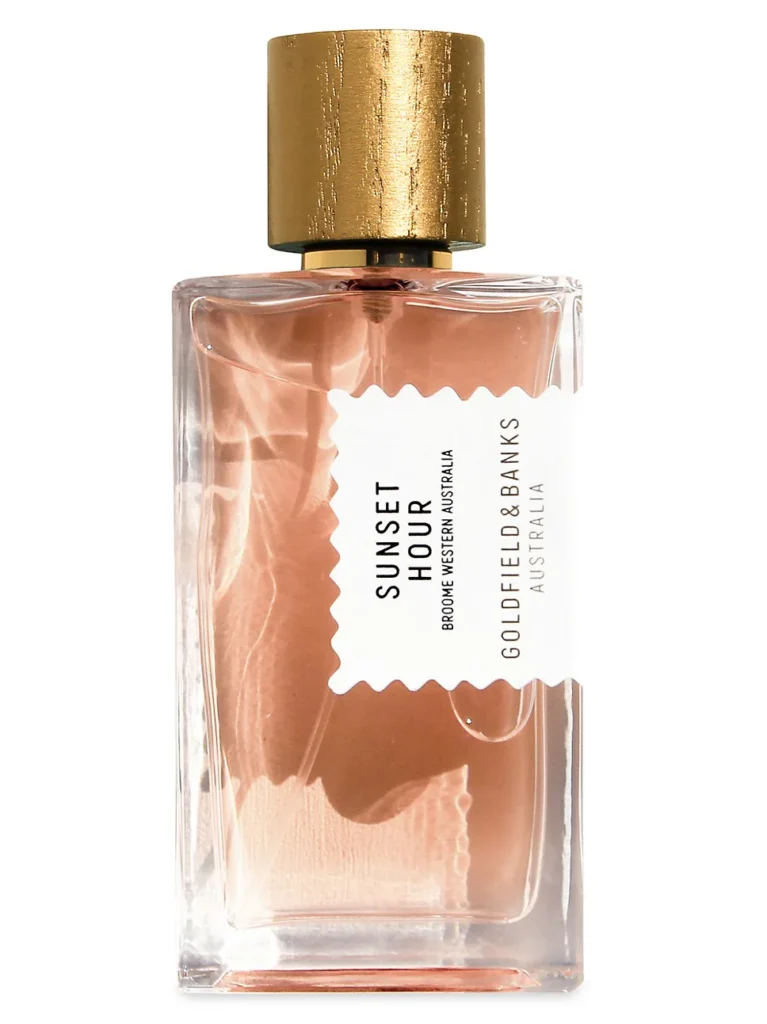 SUNSET HOUR
Addictive and sultry
Artistic Director's Word
"The heartbeat of Sunset Hour is a very unique and rare Australian ingredient: Quandong or Desert Peach. With this juicy, playful and addictive fruit I decided to explore a new sensual signature, fruity yet refined. I had in mind a glowy & tantalizing fragrance, but above all, elegant, surprising and unique."
PERFUMER: Honorine Blanc
Top Note: Peach
Heart Note: Jasmine
Base Note: Sandalwood
SIZE: 100ML EAU DE PARFUM
PRICE: $190.00 USD
---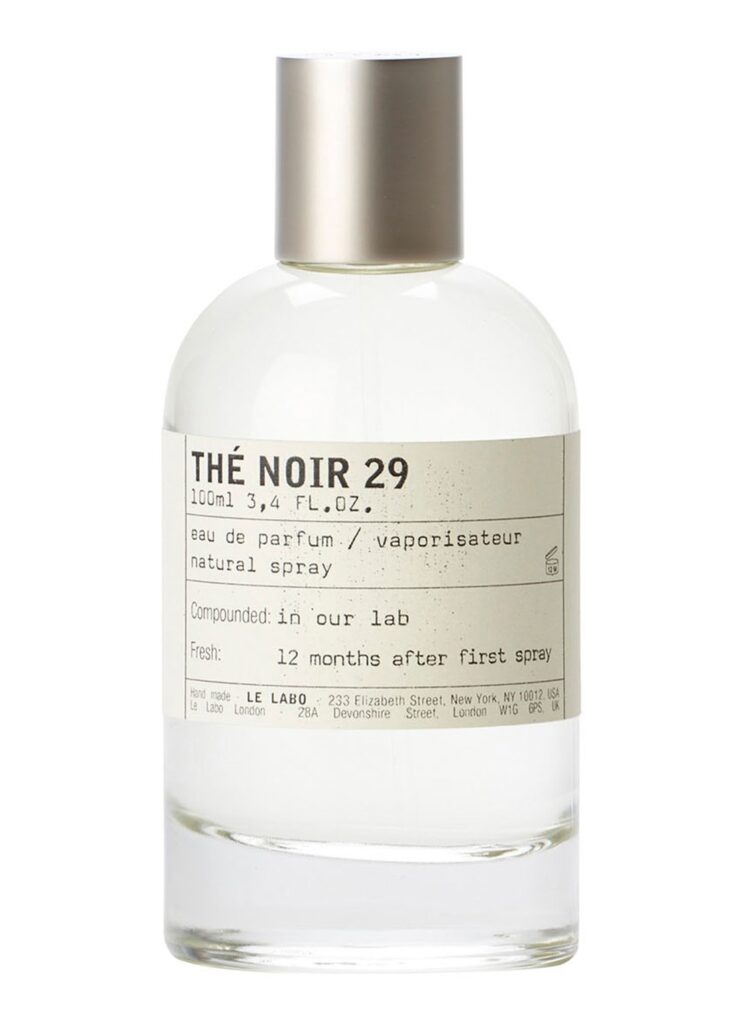 THE NOIR 29
Where softness meets strength
THÉ NOIR 29 combines depth and freshness, softness and strength through permanent oscillation between the light of bergamot, fig, and bay leaves and the depth of cedarwood, vetiver, and musk.
PERFURMER: Frank Voelkl
Top Notes: Fig, Bay Leaf and Bergamot
Heart Notes: Cedar, Vetiver and Musk
Base Notes: Tobacco and Hay.
SIZE: 50ML EAU DE PARFUM
PRICE: $220.00 USD
---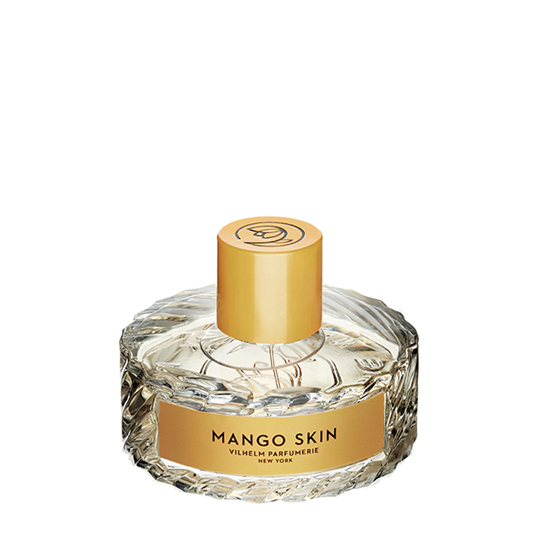 Mango Skin by Vilhelm Parfumerie
Sweet and Spicy
Vilhelm Mango Skin EDP 100 ml is a fruity eau de parfum for men and women. With a single bite, you can feel the mango in your veins. Wild colors, endless skies and untamed happiness: breathtaking South Africa becomes the backdrop for this expressionist burst of blackberries, mango and black pepper. A ripe fruit that reveals its complex flavors — a cocktail of wild orris, black lotus and jasmine that leaves behind patchouli, vanilla and a hint of pink sugar.
PERFUMER: Vilhelm Parfumerie
Top Notes: Blackberries, Mango, Black Pepper
Heart Notes: Wild Orris, Black Lotus, Jasmin
Base Notes: Patchouli, Vanilla, Pink Sugar
SIZE: 100ML EAU DE PARFUM
PRICE: $250 USD
---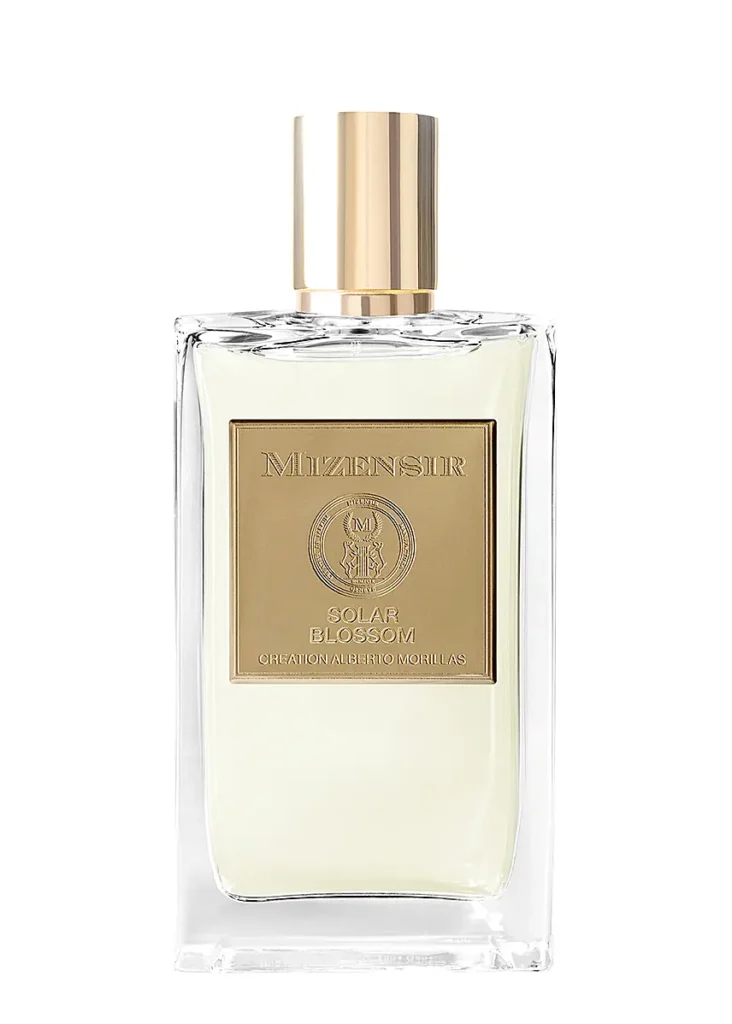 TRÈS CHÈRE by MIZENSIR
A moment in time
It tells of that moment that stretched to the point where it marked my memory. It was all there. The softness of your voice, the grace of your gestures that I translated by the roundness of the musks, the velvet of sandalwood and vanilla.
PERFUMER: Alberto Morillas
TOP NOTES: ORANGE BLOSSOM PETAL EXTRACT
HEART NOTES: AMBROX, PARADISONE, JASMINE SAMBAC
BASE NOTES: BOURBON VANILLA ABSOLUTE EXALTONE, AUSTRALIAN SANDALWOOD ESSENCE
SIZE: 100ML EAU PERFUME
PRICE: $250 USD
---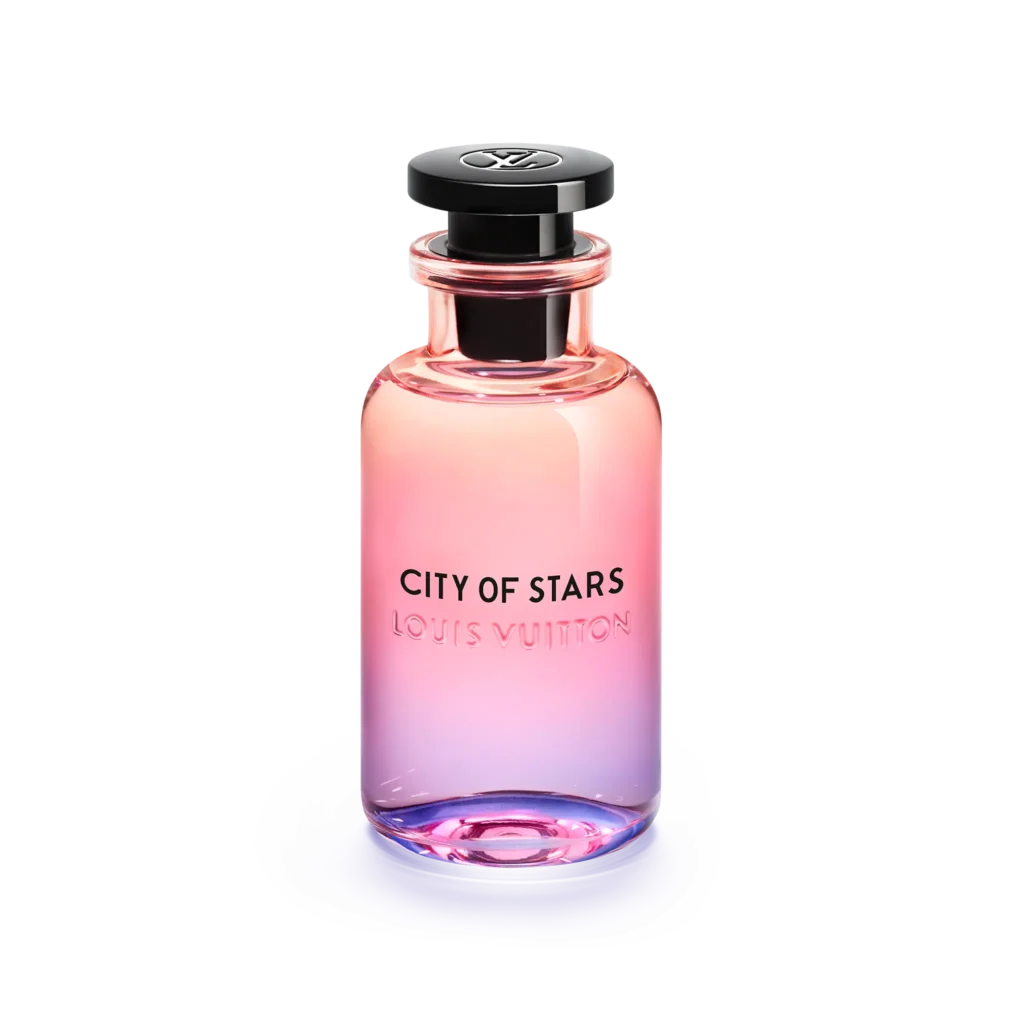 City Of Stars Louis Vuitton
Effortless exuberance
As darkness falls, the city's lights surge in a sensual olfactory tableau. A citrus quintet dazzles like a thousand flashbulbs: lemon, blood orange, red mandarin, bergamot and lime swirl and dance, gradually succumbing to the Tiaré flower's voluptuous embrace. Warmed by noble sandalwood, a dry down of powdery musk alludes to a passion that disperses only with the morning's first rays.
PERFUMER: Jacques Cavallier
Top notes: Lime, Blood Orange, Blood Mandarin, Lemon and Bergamot
Middle note: Tiare Flower
Base notes: Powdery Notes, Musk and Sandalwood
SIZE: 100ML EAU DE PARFUM
PRICE: $280 USD
---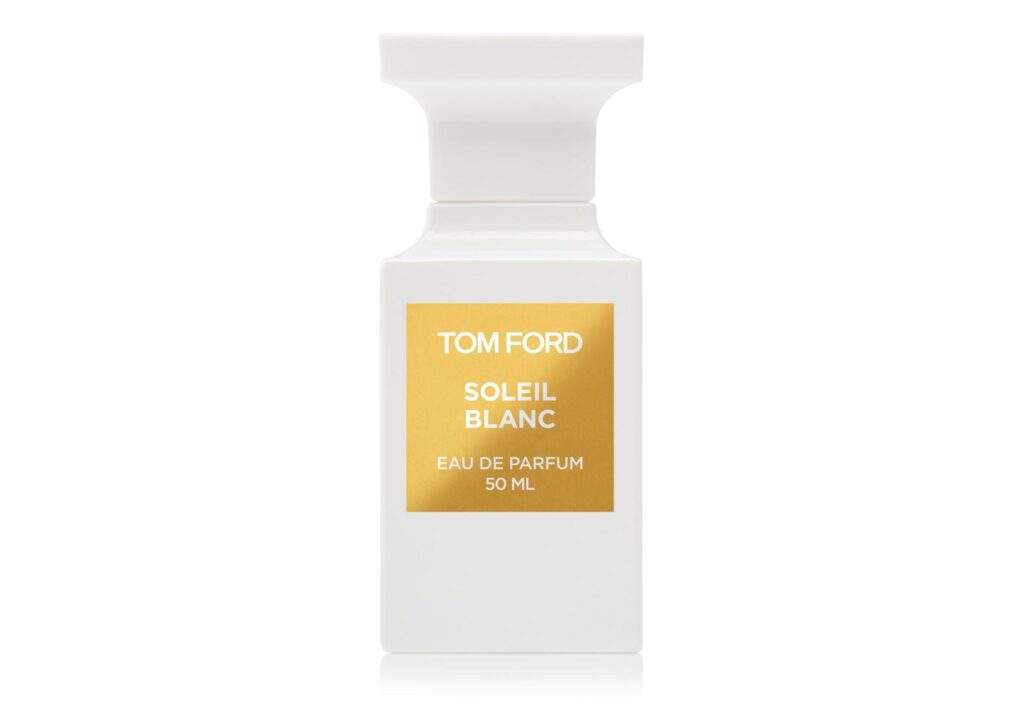 SOLEIL BLANC
Sophisticated and refreshing
A couple of spritz will evoke feelings of being on an off the path private beach where summer lasts all year long, where morning and night are one.
PERFUMER: Natalie Gracia-Cetto
Top Notes: Pink pepper, bergamot, cardamom
Heart Notes: Ylang ylang, jasmine, tuberose
Base Notes: Amber, tonka bean, coconut milk
SIZE: 50ML EAU DE PARFUM
PRICE: $295 USD
---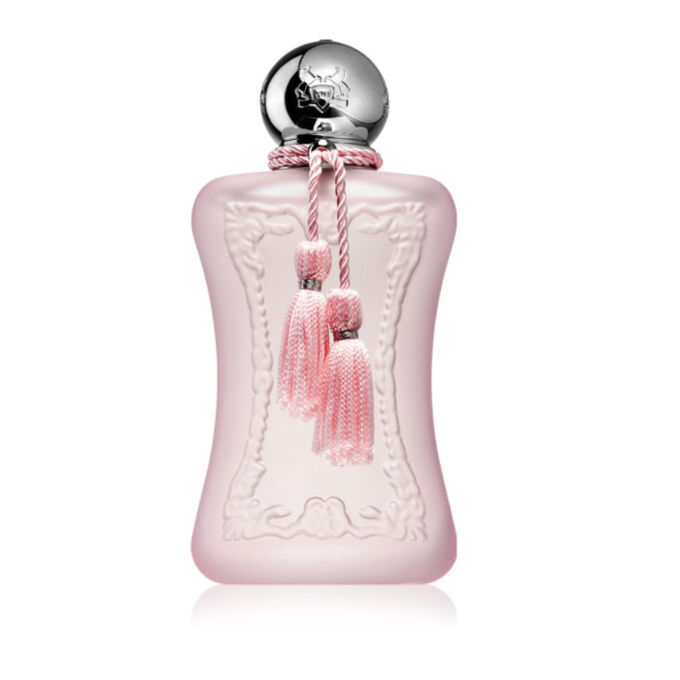 Delina Exclusif by Parfums de Marly
Indescribable and Edible
Delina Exclusif is the full quintessence of Delina. Some will detect a suede-gloved, slightly milky rose; others a floral bouquet good enough to eat with scattered delicious hints of peach, apricot and lychee.
PERFUMER: Quentin Bisch
Top Notes: Litchi, Pear and Bergamot;
Middle Notes: Turkish Rose, Agarwood (Oud) & Incense
Base Notes: Vanilla, Amber and Woody Notes
SIZE: 75ML EAU DE PARFUM
PRICE: $355 USD
---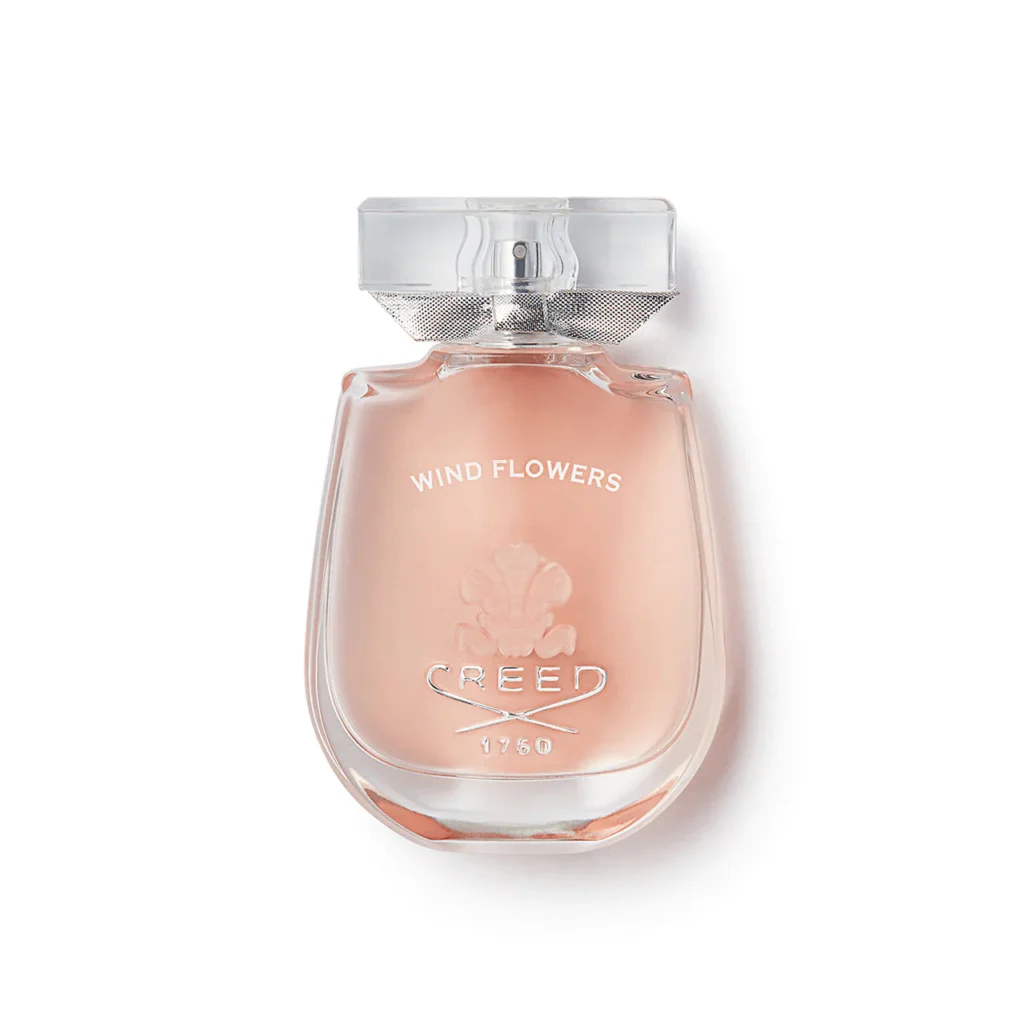 CREED WIND FLOWERS
A burst of flowers in a bottle
Floral and fresh, sweet jasmine, wrapped around the zesty scent of Tunisian orange blossom and softened by a fresh and a fruity peach note.
PERFUMER: Olivier Creed
Top Notes: Jasmine, Orange Blossom and Peach
Heart Notes: Jasmine Sambac, Tuberose and Rose
Base Notes: Musk, Orange Blossom, Praline, Sandalwood and Iris.
SIZE: 75ML EAU DE PARFUM
PRICE: $445.00 USD
---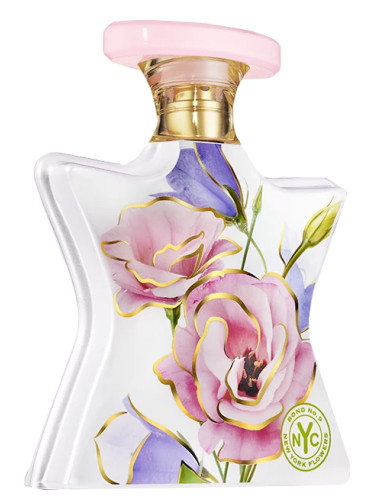 BOND 9 NEW YORK FLOWERS
Bold and beautiful
New York Flowers honors not just the democracy of city's "public" botanicals, but also celebrates the spirit of joy, renewal, and the natural wonders that each spring brings to our town. A celebratory scent that opens with sparkling notes, almost like popping the cork off of a bottle of champagne.
PERFUMER: NYC
Top Notes: Kir Royal, Clementine and Green Anjou Pears;
Middle notes: Grasse Rose and Jasmine
Base notes: Iris and Amber
SIZE: 100ML EAU DE PARFUM
PRICE: $460.00 USD